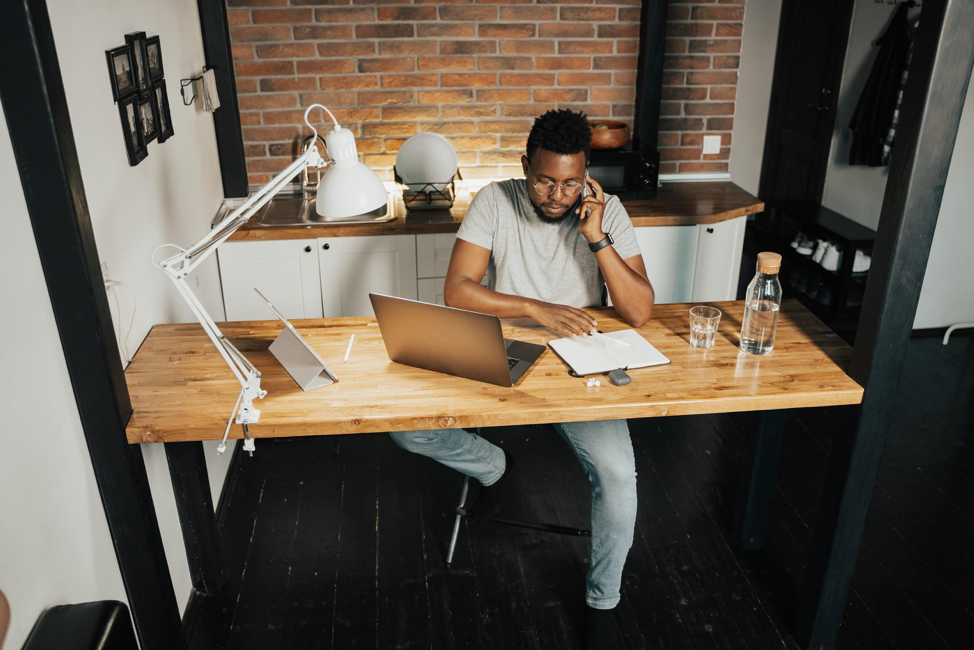 – By Katie Conroy, Contributor to The Career Advising Hub's Blog
Due to the pandemic, 3.8 million Americans have permanently lost their jobs, according to the U.S. Bureau of Labor Statistics (BLS). Another 2.4 million Americans remain out of work for the long-term, and an additional 581,000 job seekers are discouraged due to the lack of suitable work opportunities available to them.
If you're one of the millions of workers who's jobless amid COVID-19, it may be time to explore remote employment opportunities — as the future of telecommuting has never been more promising. As a remote worker in the age of the coronavirus, you'll reduce your risk of contracting or transmitting COVID-19 in the workplace — and you'll experience a number of other benefits such as more flexibility in your day, increased productivity and focus, and less stress overall.
1. Create a Functional Office Space
Before you even begin your search for remote work, it's important to create a functional office space that can be used to look for jobs, interview with potential employers, and work from home in the future. Some of the best locations for home offices include spare bedrooms with doors that can be closed, a backyard shed or summer house (depending on your budget and where you live), or another part of your home with minimal distractions or noises.
But even if you live in a small home or apartment without a spare room for an office, you can create a functional office space in your living room, kitchen, or even a closet or alcove. BRIT + CO offers some creative tips on how to do it.
Once you've chosen a location for your new home workspace, you'll need to invest in a few pieces of office furniture and equipment — including a desk, chair, laptop, or desktop computer. Several optional items include a printer, adjustable monitor stand, desk organizer, and noise-canceling headphones. In some cases, however, you may be able to deduct these home office expenses at tax time. Review requirements from the IRS to learn more about home office deductions.
2. Prepare for Your Job Search
Once you've created a functional home office space, it'll be time to prep for your job search. And since many employers look for remote employees who can work independently, communicate well, and think rationally, you may need to spend some time building on these skills before you officially start applying for jobs. Check out websites like Coursera, Skillsoft, edX, and LinkedIn Learning for online courses that will help to boost your soft skills from home.
Moreover, entrepreneur Joshua Kraus shares some advice on demonstrating these sought-after skills on your resume, identifying the right type of remote work for you, and preparing for a virtual job interview. Before beginning your job search, you'll need to determine whether:
You're looking to work as a remote employee or freelancer.
You'd like to work from home permanently or only until the pandemic ends.
You'd prefer a flexible schedule or traditional working hours.
You're looking to work independently or as part of a team.
You can also seek the counsel of a resume writing expert like Kaljah Adams who can help you create a resume that will help you stand out from the competition!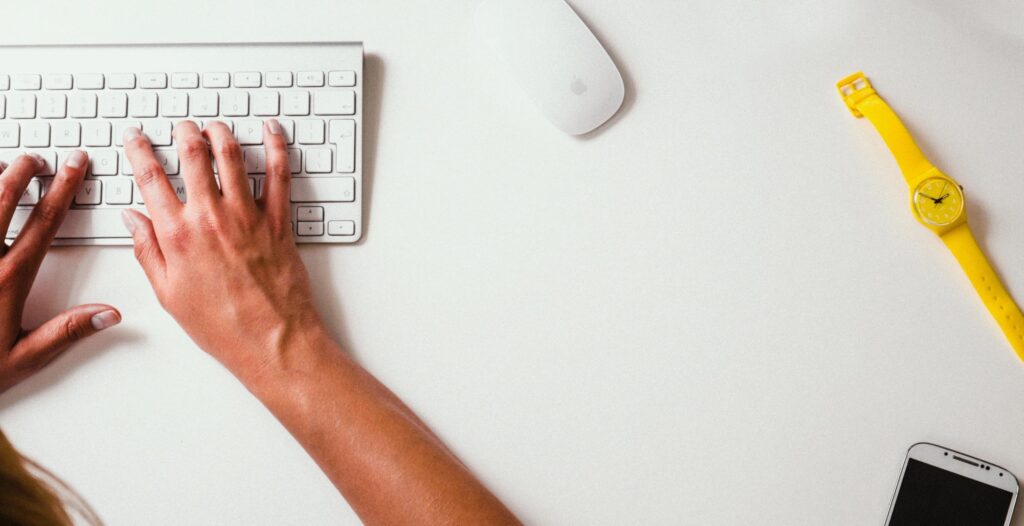 3. Search for Remote Work
It's easy to search for pre-screened job opportunities online that allow you to work from home partially or 100 percent of the time. You can search by job category, remote level, location, or employment status. Several job categories to choose from include administrative, accounting, creative, customer service, fundraising, graphic design, human resources, insurance, marketing, project management, transcription, and writing.
In addition to using online job boards, you could visit the websites of companies actively hiring remote workers during the pandemic. According to Travel + Leisure, a few of these companies include Study.com, Time Doctor, Day Translations, and Cactus Communications. Other companies to look into include Dell, Aetna, Xerox, ADP, and Salesforce.
4. Protect Yourself from Cybercrime
Telecommuting can benefit you in a variety of ways, but it's important to be aware of the security risks of working from home — especially if you'll be working online. If you're not taking the right safety precautions to protect yourself, your household, and your tech devices while working from home, you could be at risk of identity theft, cybercrime, and other online security threats.
A few ways to protect yourself while working online include:
Choosing unique passwords, storing them in a safe location, and changing them on occasion.
Limiting the personal information you share online, including birthdates and the names of your pets.
Installing antivirus and mobile security software on your computer and tech devices.
Using cloud storage or an external hard drive to back up important files and information.
5. Boost Focus, Productivity, and Well-Being
Once you've landed the perfect remote work opportunity for you, you'll need to stay focused and productive for long-term success. Remote work has its share of challenges, and you may struggle with distractions, technology issues, loneliness and isolation, a poor work-life balance, and miscommunication between coworkers. However, there are some things you can do to overcome these challenges and boost focus and productivity while working from home.
If you're struggling with focus and productivity, for instance, you could use mobile apps like Focus Keeper, Motion, Freedom, and Forest to stay on track while working from home. And to communicate effectively via email or instant messaging, it's important to make your intentions clear and avoid vague verbiage that could confuse or mislead others.
Furthermore, there are some steps you can take to boost your well-being if you're experiencing loneliness, social isolation, burnout, or anxiety while working from home. It's important to take breaks throughout the workday — and get up from your office chair to move around and stretch your legs. It's important to check in with friends, family, and coworkers throughout the day — even if it's just for a quick phone call, text message, or video chat. The happier and more productive you feel while working from home, the better remote employee you'll be.
Many freelancers find that forming an LLC can also relieve stress. Not only are there tax advantages, but you'll have limited liability and increased flexibility. You can file for a New York LLC on your own or hire a service. Just make sure you understand the laws in your state before starting.
In Conclusion
If you're out of work due to the pandemic, there's never been a better time to start a new work-from-home career. And with these five tips to help you find, land, and maintain a remote job, you'll soon be back to work and earning a steady income from the comfort and safety of your home!
To revamp your resume and find the job of your dreams, book a consultation with resume writing expert Kaljah Adams!