By Kaljah Adams, Founder and Resume Writing Expert at The Career Advising in collaboration with VCV Inc.
During these uncertain times, one thing that we know for sure is that more recruiters are relying on video platforms, such as Zoom, Skype, and VCV, to conduct virtual interviews with potential candidates. For some, video interviews can be impossible to nail if you don't know how to stand out while in front of a computer screen.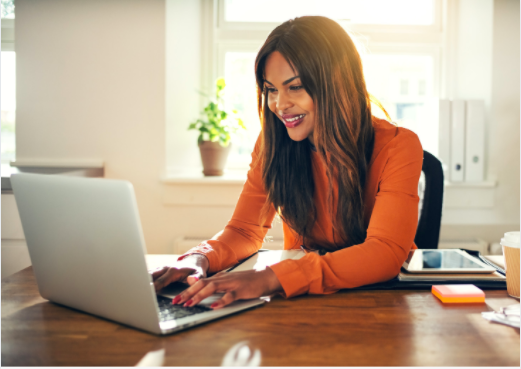 Here are 5 tips to help you slay your upcoming video interview:
1) Find a clean, distraction-free area in your space to conduct the interview. During the interview, you want all eyes on you, and not the picture on the wall of you and your cats! I advise that you find a plain background with no images on the wall or objects on the floor, so there is no reason for the recruiter's attention to drift somewhere else.
2) Test-run your technology at least 20 minutes before your interview. There's nothing worse than arriving 10 minutes late to your interview because you could not find the meeting link or because your internet was not working. Here are some of the things you want to check before your interview:
Internet,
Computer battery,
Camera,
Microphone,
Speakers, and
The link or video platform you will use
3) Dress professionally! I am a firm believer in "if you look good, you'll feel good." When you feel good, you are more confident in what you say and how you present yourself. Also, remember that this is the first time they are meeting you, so you want to leave a lasting impression. Dress up in one of your professional outfits as if you were going to the office for an in-person interview.
4) Be mindful of your facial expressions. It's harder for people to pick up on social cues when you're in front of a screen. As a result, you have to put more emphasis on your facial expressions while on camera. Make sure you smile more, shake your head to show that you're actively listening, and look at the camera to make "eye contact" with the recruiters.
5) Speak with confidence! Remember that you're here because the hiring manager was interested in YOU! They saw your resume and thought you would be a GREAT fit for the position! Now, it's your time to show them who you are. Make sure that you speak slowly (not too slow) and clearly, use examples of your previous work experiences when answering the questions, and remember that no one knows you better than you!
Now, take these tips and have a great video interview!
Record your own video resume at VCV.me!